Meat Modified Atmosphere Packaging Machinery
Meat Modified Atmosphere Packaging Machinery
Sanjing

Shanghai, China

30 working days

150 pieces/ year
The main changes in automated MAP packaging equipment are reducing labor, reducing the possibility of contamination, and making food safer. This is also our goal.
MAP packaging of cold meat, using modified atmosphere preservation technology to fill a certain proportion of gas into the package and seal it to isolate fresh meat from the outside world. The mixed gas in the MAP package can inhibit the growth and reproduction of microorganisms and prevent its oxidation. So as to achieve the purpose of extending the shelf life of fresh meat. In addition to keeping the meat fresh, the boxed modified atmosphere packaging can clearly show the meat quality and promote product sales. The MAP packaging seal is strong and easy to tear, which can give customers a high-quality consumption experience.
Modified atmosphere packaging machinery: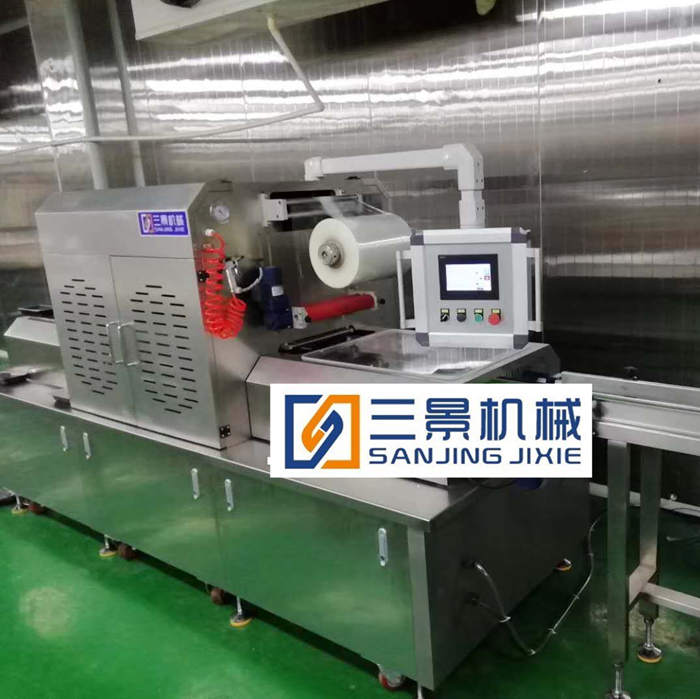 Modified atmosphere packaging mainly uses the principle of gas replacement to replace the original gas in the packaging to achieve the purpose of food preservation. Modified atmosphere preservation has the advantages of slowing the growth of microorganisms, limiting oxidation, and preserving food without or with less preservatives, thereby providing us with fresh and high-quality food. In addition to the freshness of food in modified atmosphere packaging, the rigid tray packaging has a beautiful appearance that can attract consumers' attention. At the same time, the seal is strong and easy to tear, giving consumers a delicious and comfortable packaging experience.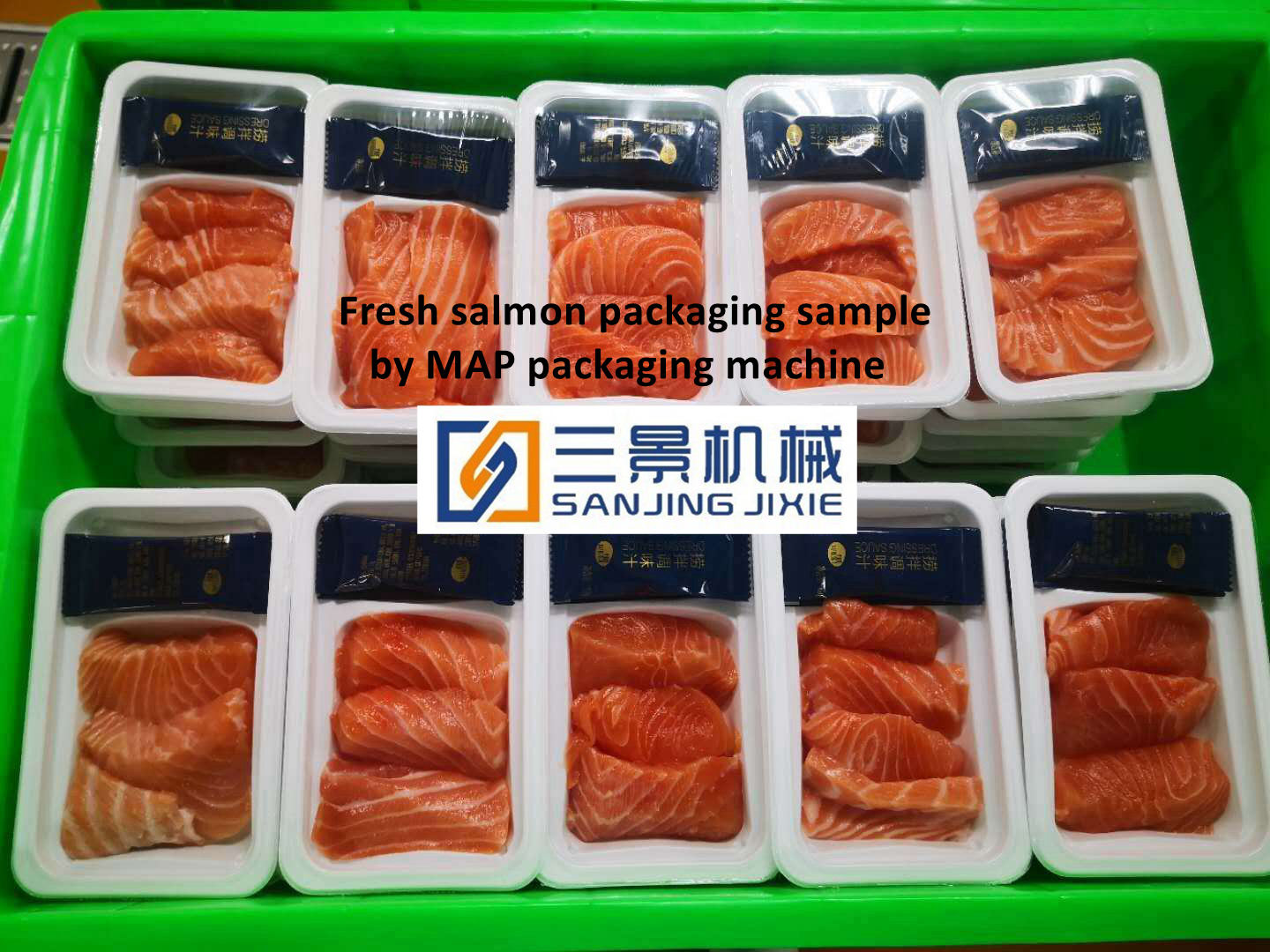 Shanghai Sanjing Machinery Co., Ltd has been in the line of vacuum packaging machinery for more than 10 years. We are pleased to assist you with our year's experience to help you improve the packaging style and promote sales.
Over the years, we are also very grateful to customers who have given us valuable suggestions. With your precious suggestions, we can develop faster and farther. For the future let's go forward hand in hand for common development!