Thermoforming vacuum Packaging Machine
Thermoforming vacuum Packaging Machine
Sanjing

Shanghai, China

30 working days

100 pieces/ year
Thermoforming vacuum packaging machine is with high degree of automation, greatly improve production efficiency, and accelerate the continuous updating of products.
The beauty and cleanness of packaging products by thermoforming vacuum packing machine, improve product quality, and increase the competitive advantage of market sales.
The package packed by thermoforming packaging machine highlight the personalization of product appearance and reflect the diversity of products.
Thermoforming vacuum packaging machine: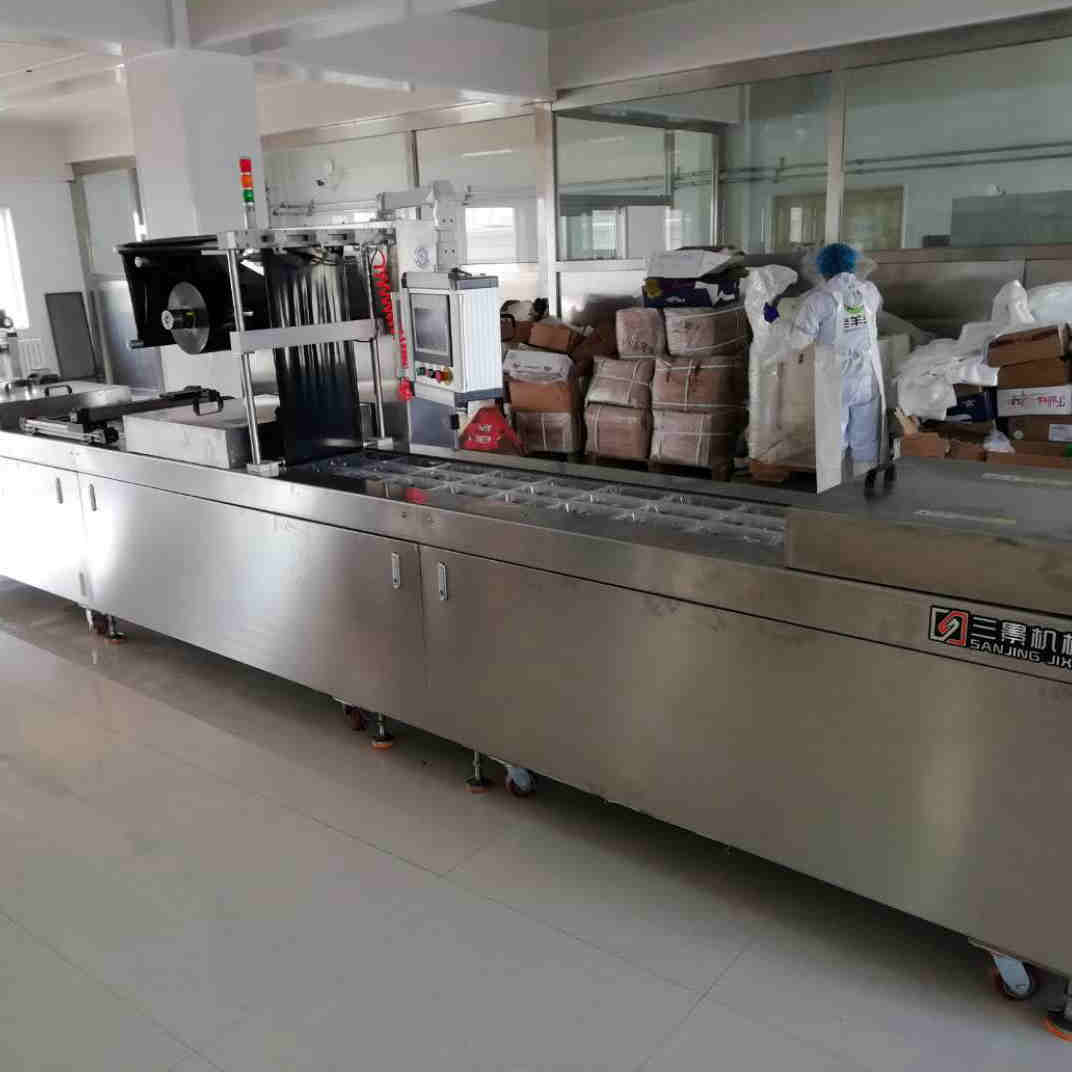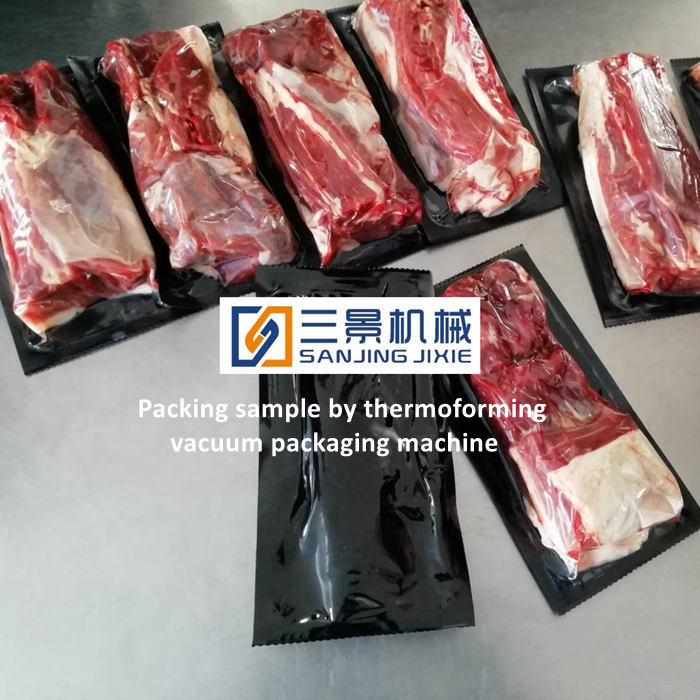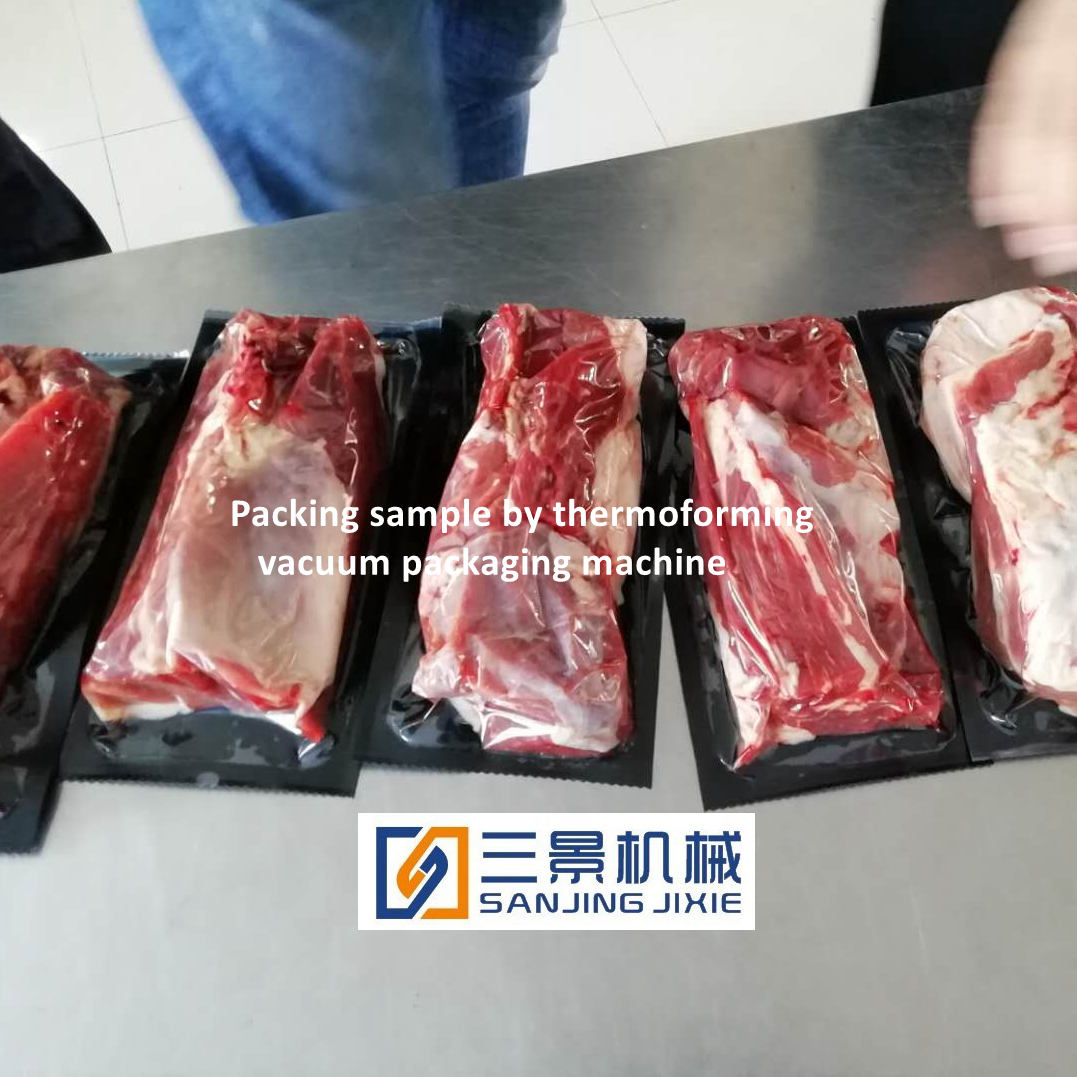 Three advantages of thermoforming packaging machine:
The thermoforming process in the food packaging production line is to control the cavity to heat the film, and the air pressure on the upper and lower sides push the film to completely adhere to the mold to form the preset shape of the mold, which completes the packaging molding process.

When the manufacturer uses thermoforming packaging machine, the flexibility of the brand image is also in the hands of the manufacturer. Through this flexibility, the manufacturer can have more design space to increase brand awareness, and the mold of thermoforming packaging machine has higher convenience, regardless of Whether it is round, square, heterosexual, or a combination of different shapes can be achieved.

Thermoformed packaging is durable and flexible. Whether food or medicine, the packaging must have a strong and complete seal. Since the packaging material is a sheet, it can effectively avoid secondary contact pollution.