Shrimp Vacuum skin Packaging Machine
Shrimp Vacuum skin Packaging Machine
Sanjing

Shanghai, China

30 working days

100 pieces/ year
If possible, we welcome you to visit our factory with your product. You can test the package on our vacuum skin packaging machines and see the packaging effect, so that you can visually see the packaging appearance of the product, and it is easier to buy suitable equipment for your own products.
Shrimp Vacuum Skin Packaging Machine: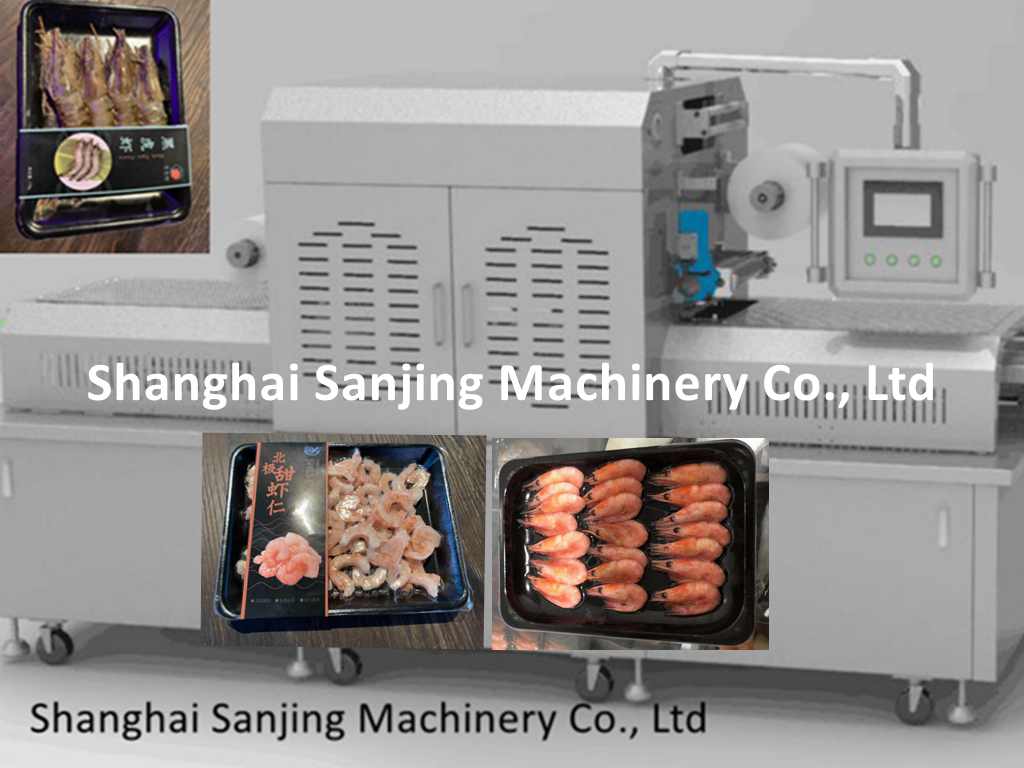 Advantages of finished package:

The advantages of the vacuum skin packaging machine are vacuum, body-fitting, and strong three-dimensionality. Any product packaged by the vacuum skin packaging machine can hardly be seen by the naked eye as a vacuum-packed product. It looks like a layer of skin on the product. The vacuum skin package is not only beautiful, oxygen-proof, but also can achieve freshness of product and extend the shelf life, especially for vacuum skin package of seafood, such as fresh shrimp: it comes alive after packaging, which is not only delicious but also a visual feast.
Technical data:
Technical Parameters
Capacity
1000-1200 packages/hour
MAX diameter of film roller
350mm
Vacuum pump
380V
Working voltage
380V/50HZ
Working air pressure
0.6-0.8MPA
Max power
12KW
Dimension of machine
6100*1450*1700mm
Weight of machine
1100 kg
Application to shrimp (Argentine red shrimp, black tiger shrimp, etc)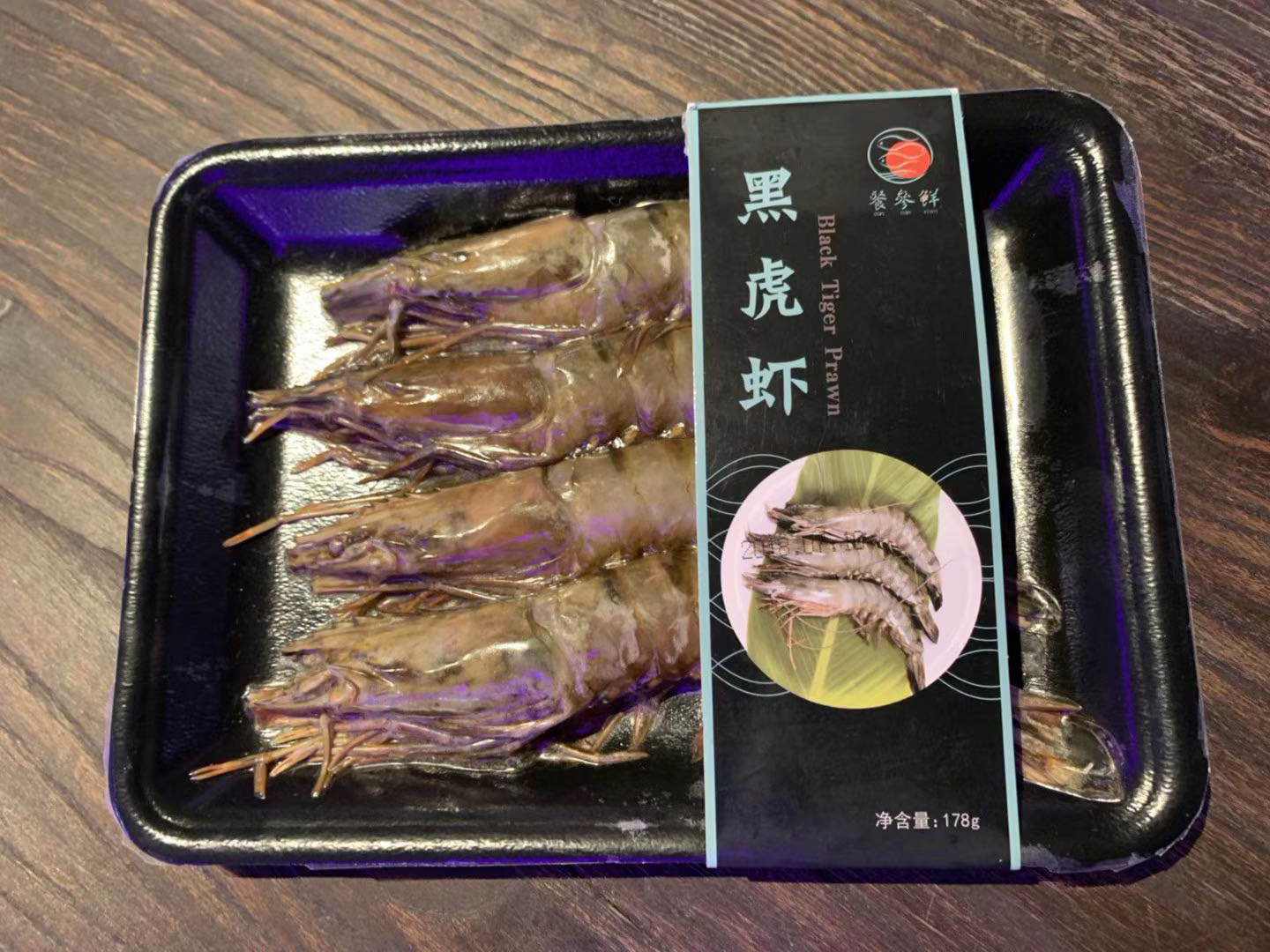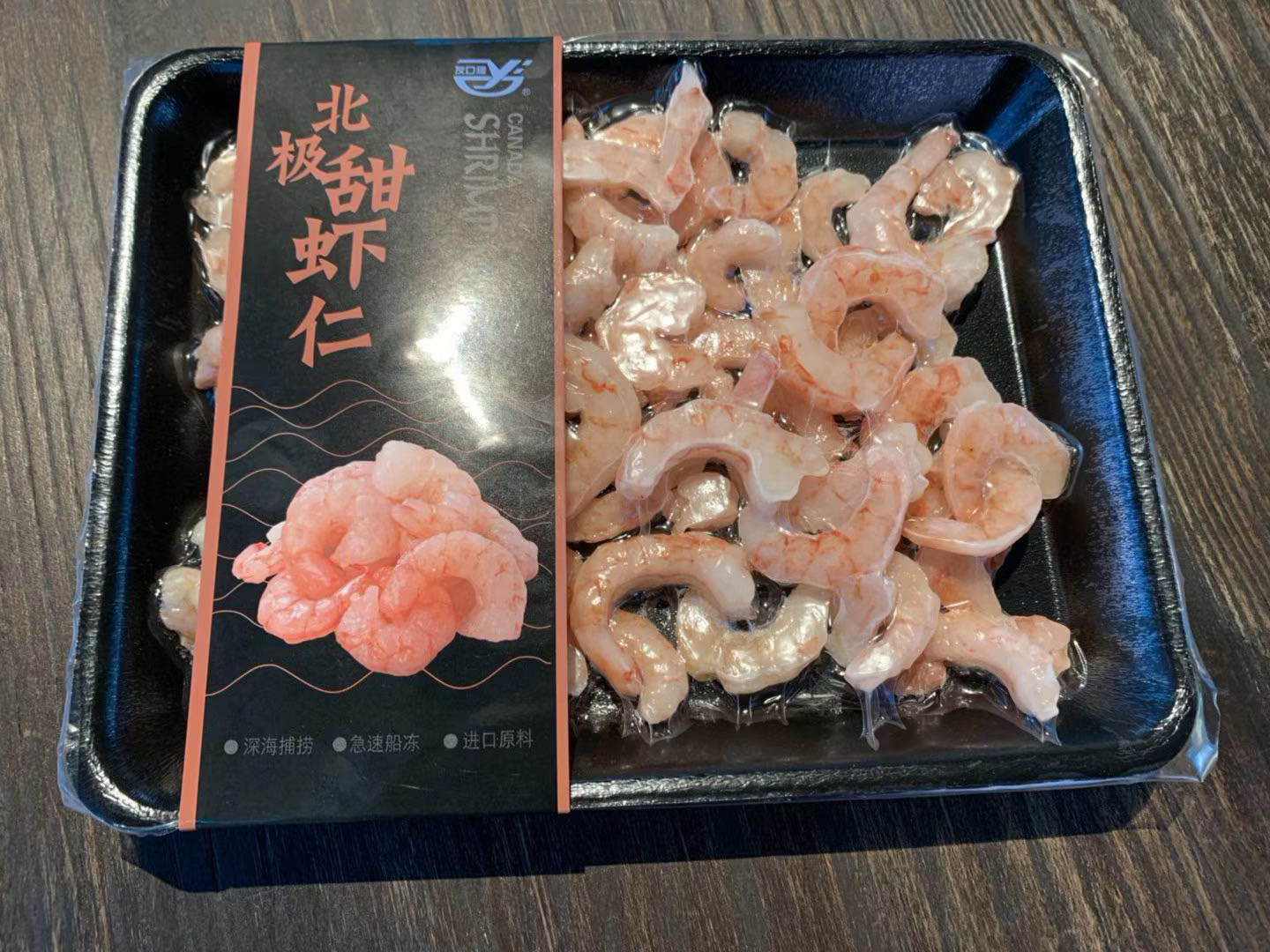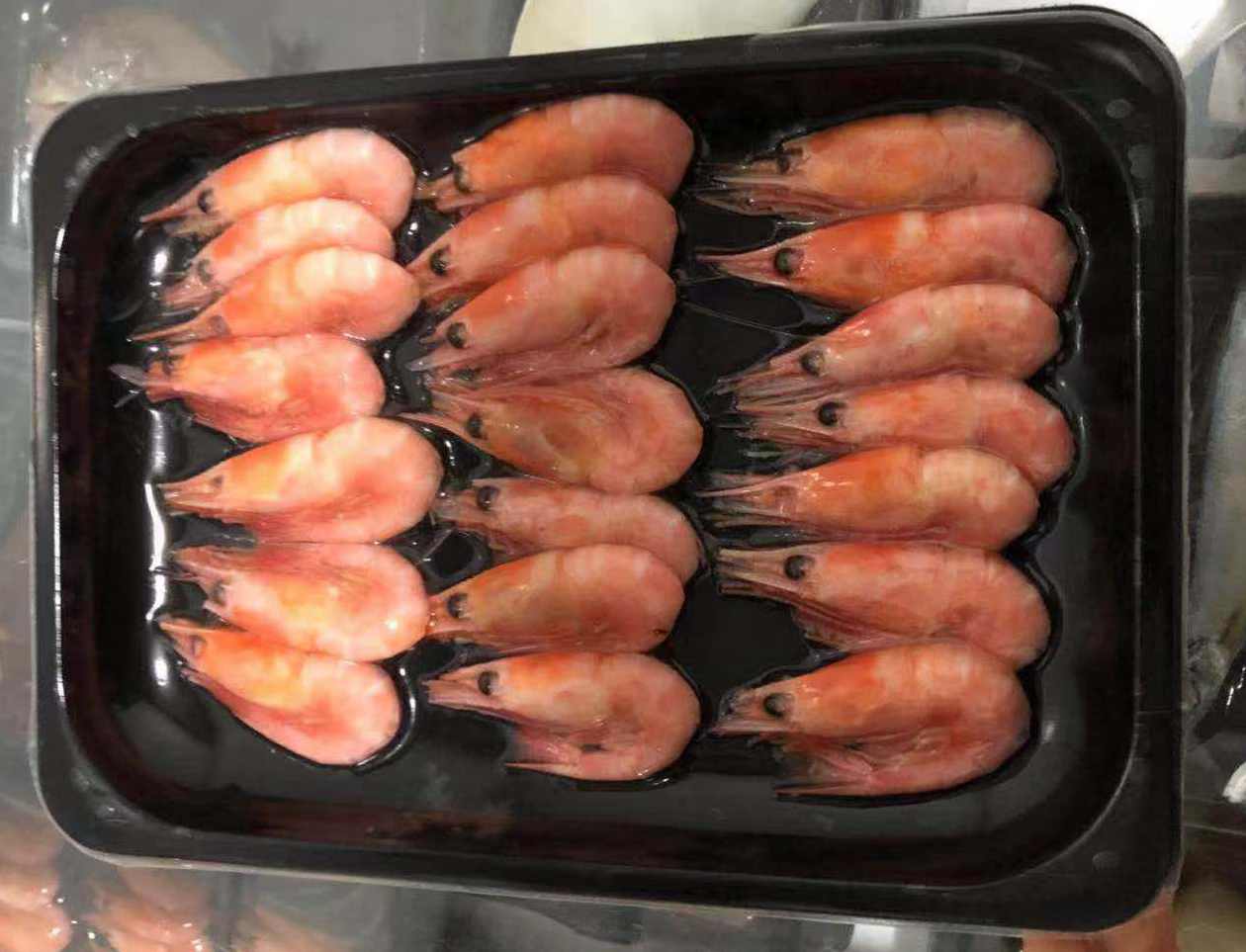 Corner of the workshop: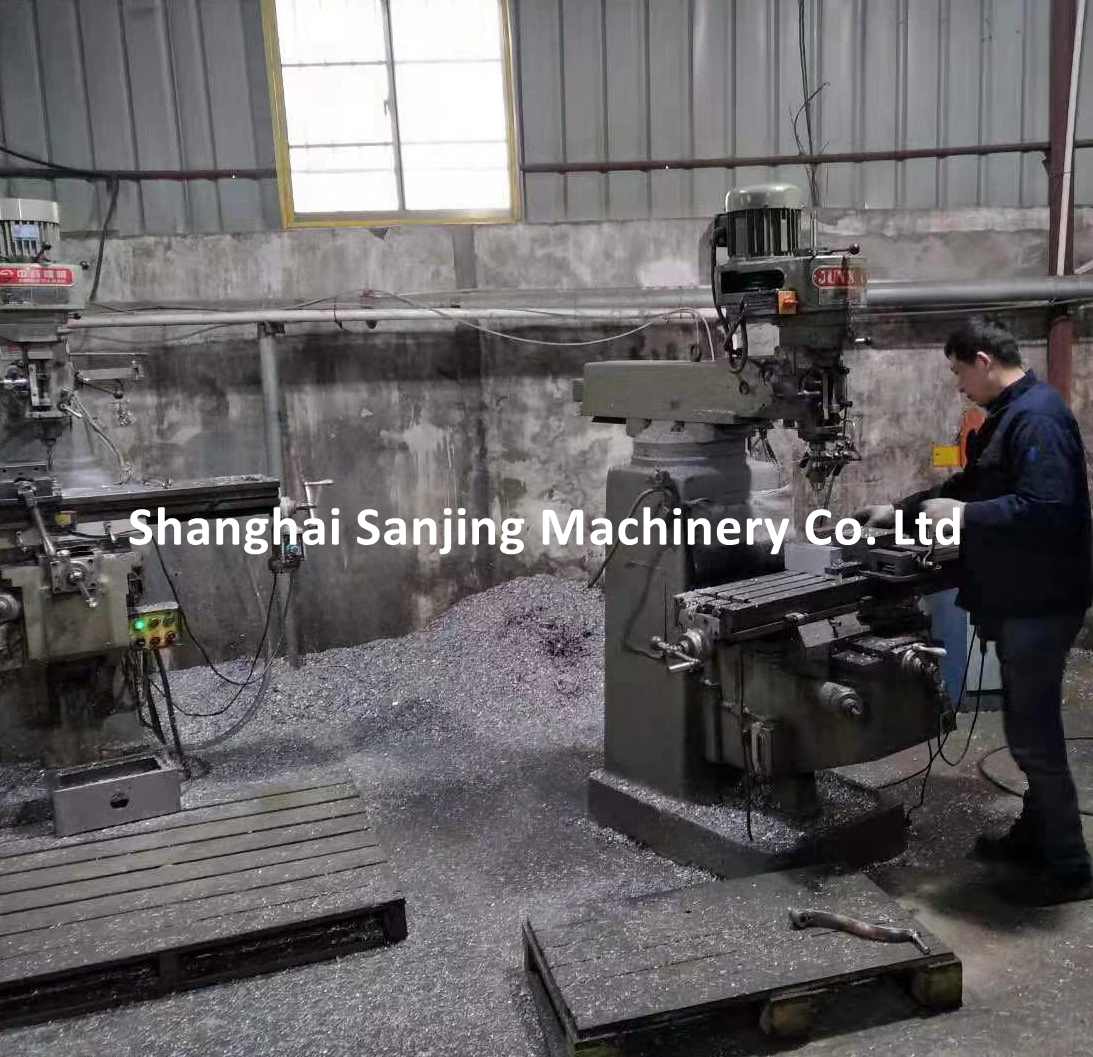 After-sale service:
Provide 7*24 hrs service.
Feedback through SKYPE, E-mail, telephone, fax, etc will be accepted.
Feedback will be responded within 20mins.
Service center follow up the case, record the entire process and provide solution.
Meanwhile, the complaint will be reported to QC department.
QC will check the problem and find out which department is in charge for it.
The dept. in charge will make corresponding improvement.
Warranty period:
1 Year.
Free technical consulting service permanently.
About us: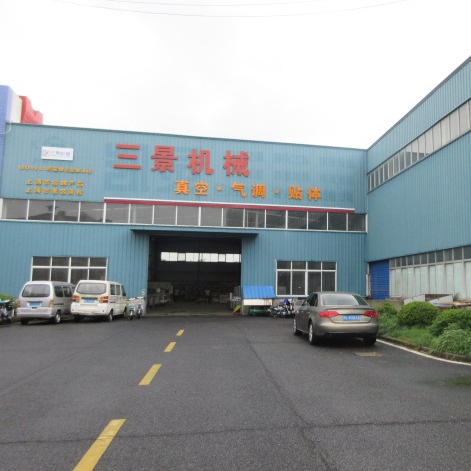 Shanghai Sanjing Machinery Co., Ltd has been in the line of vacuum packaging machine industry for more than 10 years. We have been devoted ourselves to the researching, developing and manufacturing of vacuum packaging machine and now we have 3 main categories: Thermoforming vacuum packaging machine, Vacuum skin packaging machine and Modified atmosphere vacuum packaging machine.
Our machines are widely used in the line of food industry including fresh meat, fruit and vegetable, seafood, snacks, medical supplies, electronics, hardware, etc.
Our satisfied customers includes Marine Harvest Group, PALEXPO, INSIAM, etc. Among which Marine Harvest is the largest supplier producer of Atlantic Salmon in the world. I'm confident that when you work with us, you will enjoy the same satisfaction with them.
Besides, we have CE and SGS certificate for our vacuum packaging machine.
Innovation:
Nowdays we are living in a world which change so fast. In order to keep up with the pace of the times, we've been innovatiing all the time, not only for the machine design, the material, the new electric brand, but also the new packing style.
Two years ago, when vacuum skin packaging machine become popular, luckily we are one of the first manufacturers who have worked out vacuum skin packaging machine for this new packing style and until now our vacuum skin packaging machine are widely used by customers at home and abroad.